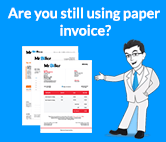 Glaze & Coolze are a genuine company that is based in Bangalore and specialise in Aluminium Composite Panelling and much more. We are more than happy to work with them, and would be ha..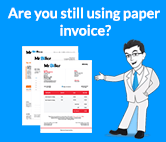 Here at Mr Biller we have found that many small business in Singapore are using Mr Biller as their invoicing tool. Mr Biller is a free easy to use online invoicing tool with cloud bas..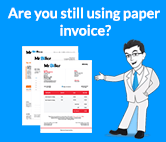 Mr Biller system is a free and easy online accounting and invoicing tool that can be used for all your billing purposes. As a carpet repairer you can personalize your bills and invoi..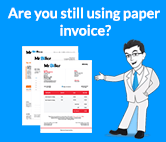 Mr Biller is proud to announce we will soon be unveiling some new updates and features that will make your experience using our software even easier and more functional. Customers will ..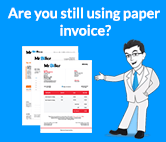 Mr Biller has recently received a call with someone claiming they are from the ATO the number they are calling from is +61 2610 08394. A few people have gone online to complain about th..
MrBiller Latest News update
Here at Mr.Biller we like to make regular news updates about various subjects. Sign up now to receive our news updates.